Take Your Next Beach Vacation At Perdido Beach Resort
If you want a relaxing beach vacation by day and loads of entertaining nightlife by night, the Perdido Beach Resort, on the gulf coast of Alabama, is the place for you.
This affordable resort vacation destination, with its four-star hotel, is rated equally suitable for families traveling with children and teenagers, for seniors, for singles, and for honeymooners.
Perdido Beach Resort Reviews
I like to look at online reviews before I choose a beach resort vacation destination, so I can see what other travelers have to say about the place I want to visit. Admittedly, the Perdido Beach Resort has some so-so reviews, but travelers overall feel like Perdido Beach Resort is a great vacation for budget-minded traveler.
Four-Star Reviews
Travelgrl8, from DeBary, Florida, enjoyed award-winning dining at Voyagers, Perdido's fine dining restaurant. She found the service of the valet and bellman to be excellent, and said Perdido's Beach Resort was a one-stop vacation that included all the amenities you would ever need for a beach resort vacation.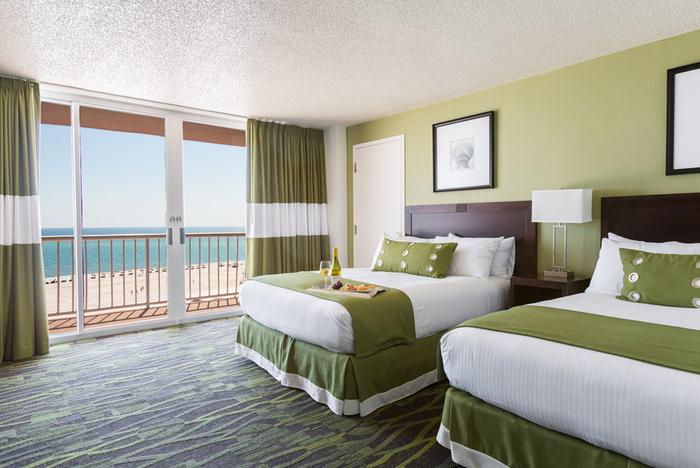 Roadkinggranny from Sulfur Springs, Louisiana, gave Perdido Beach Resort a four-star review. Knowing that Perdido appeals to a wide range of ages, she and her husband treated their son and grandson to a three-night vacation at the resort. Their rooms overlooked the gulf, and she could not stop talking about the sugary white sand beaches and the amazing poolside music.
Roadkinggranny enjoyed the poolside café, Half Shell, and Lulu's restaurant in Gulf Shores, with features an enormous play area with loads of sand where children can build sand castles and other creative sand sculptures.
Five-Star Reviews
OrangeBeachLover of Georgia in the southern United States gave Perdido Beach Resort a five-star review. He raved about the beauty of the gulf front rooms and the pool view. Entertainer Steve Taylor made his visit a great experience for OrangeBeachLover and his children.
Another five-star rating for the Perdido Beach Resort came from Anna, an experienced traveler who has stayed at Perdido Beach Resort three times. Anna loves the entertainment at the pool and in the lobby bar.
Other Reviews
No place is perfect, and there are a few areas where the Perdido Beach Resort can improve to try to please more of its customers.
Some customers did not like their rooms. These travelers complained that the drains in their bathtub or sink emptied slowly, or that the sheets were a little bit too small for the bed and didn't stay tucked in. One visitor complained that the walls were too thin, and they could hear other guests closing their doors in the hallway.
So if you stay at Perdido Beach Resort, get out of your hotel room and go enjoy the beach!